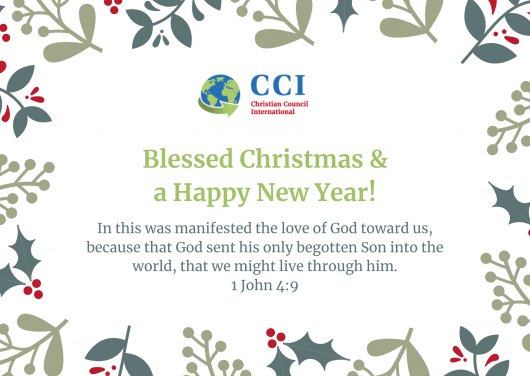 Dear reader,
"Greater is the One living inside of me, than he who is living in the world."
This beautiful song gives something to hold on to in the hard, spiritual battle that rages on the international stage. More and more fanatically, especially Western countries try to impose a secular image of man and the world as the international standard. Everything to do with God, His beneficial commandments and order of creation must make way for the self-determining human being. Who else than I will determine my own rights and identity? Tragically, the Netherlands is leading in this battle. At times it looks like an intimidating action group. In a militantly worded 30 Nov Letter from the Dutch Cabinet to Parliament about 'progress of NL commitment to gender equality, SRHR (read abortion) and equal rights of lgbtiq+ persons in the EU' undersigned was even referred to as a religious extremist.
On the last day of a 3-day strategic discussion in Vienna on our approach in this spiritual battle, I opened the DagelijksWoord.nl Bible app in the morning and read 1 John 4:4:
Little children, ye are of God, and have overcome them (false prophets): for He is greater who is in you, than who is in the world.
That reminded me of the aforementioned song I recently received from an Ethiopian surgeon with whom I worked in Maputo, Mozambique. There, the semi-annual Joint Parliamentary Assembly of the EU and the 79-nation Organization of African, Caribbean and Pacific States (OACPS) was being held. During a breakfast with him, he said, "today it constantly fuels trough my body and heart."
A cunning and financially rich EU tried to impose in Maputo an adaptation obligation to so-called, non-unanimously agreed, "European values" on developing ACP countries. Such as promotion and education of sexual degeneration and abortion, especially to children, against their laws, culture and religion.
The EU preaches solidarity and democracy, but simply wants to assert Brussels power and standards in member states and worldwide. African parliamentarians told their European colleagues that this was a disrespectful attack on their democracy, sovereignty and culture. And an unacceptable new form of "ideological colonialism," even "slavery" by the West.
Uganda Speaker defending African Pro-LifeFamily values against so called European values.
Consequently, at the 10th OACPS Heads of State and Government Summit from December 6-10 in Luanda, Angola, I recommended on a 1 pager that the ACP-EU trade treaty should not be submitted for signature to those, but to the national parliaments, for cleansing. Not Brussels, but they are in charge of their legislation, especially in these sensitive and controversial areas.
Read more about the impact of increasingly rights-based policies in this newsletter. The reports by our representative to the UN, Peter Smith and the articles by our board member in the US, John Van Der Brink speak volumes.
In this big clash between life and death, good and evil, God and man, I am learning more and more to sing the song along with the Ethiopian doctor, as I did that morning:
"Greater is the One living inside of me, than he who is living in the world."
For a reason, the text in our Christmas Wish was also chosen from this beautiful chapter from 1 John 4:
We wish you God's blessing.
Thanks and Preview
We would like to take this opportunity to sincerely thank everyone who has supported us over the past year. Should you consider a year-end gift, it would be most welcome. Our desire is to be able to implement the (sponsorship) plan that is included elsewhere in the newsletter.
DV January 28, 2023, CCI commemorates its 10th anniversary. We would like to pay attention to this in the coming year. Please keep an eye on our coverage of this.
With warm regards,
Henk Jan van Schothorst
Directeur Christian Council International