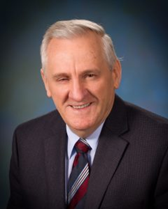 By: John Van Der Brink
Still, as of today, we may have the Religious Freedoms we hold dear. We may have God's Word in our homes, in our churches and at school. That has been a hallmark of hope for many generations. But there are those who would like to use "discrimination" in such a way that would criminalize a lifestyle based on His Word. And that is why it is so important to vote.
Residents of New Jersey will not be voting for a governor or US senate seats in the 2022 election cycle. But all twelve House of Representative seats from New Jersey are up for vote. Although New Jersey is largely a liberal state, and it is unlikely that our votes will make a significant impact, even one seat would make a difference both in the state and in the nation. It is important to vote in your district even when your preferred candidate is unlikely to win because the larger the conservative vote count is, the more likely that future candidates will respond to conservative values.
On a state level, it is also important to vote your convictions. In fact, voting for state and local candidates can make a difference in our own communities. Elected officials plan activities and decide how tax money is spent. Candidates with liberal tendencies often promote activities that are not consistent with a Christian worldview. It is even important to pay attention to the candidates for local public-school boards. What is promoted and practiced in public schools helps to establish norms in society. The normalization of unbiblical values bleeds into all segments of society.
Finally, let us not lose sight that, despite all the discouraging trends we see in society today, there is a God who rules and reigns above it all. We should do our best to order our society in accordance with His Word. But more importantly, we should be concerned about how we personally, and in our families, stand before God. May the Lord give prayer for leaders who desire to lead according to the morals and principles of His Holy Word, but above all for the welfare of our never-dying souls.
On behalf of the Religious Freedom Group,
John Van Der Brink, director of the Netherlands Reformed Christian School in Pompton Plains, New Jersey, and a member of the Board of Directors of Christian Council International (CCI)