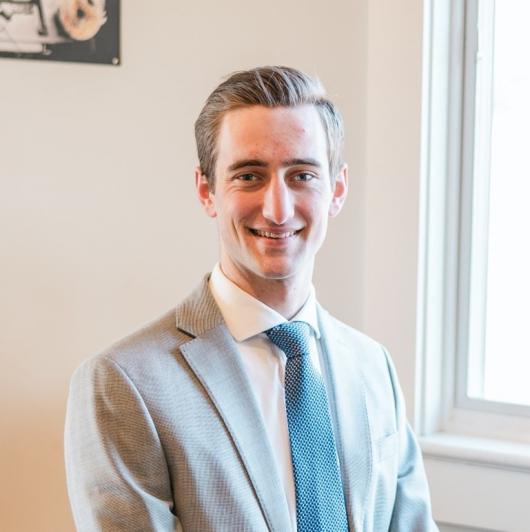 By: Mark Den Hollander
During my spring break, I had the opportunity to attend some of the events during the second week of the Commission on the Status of Women at the United Nations. This event was an eye-opening experience as I was provided with the opportunity to meet with important leaders. Through the different conversations, I was able to share some of the recent work of Christian Council International, especially regarding the recent negotiations of the ACP-EU agreement. I was also able to ask questions to these leaders about the current state of affairs that deal with human rights at the UN. 
The theme for the event primarily focused on establishing the role of women within society through technological advancement and education. The specific theme was as follows: "Innovation and technological change, and education in the digital age for achieving gender equality and the empowerment of all women and girls," as stated by the organizational website.
While attending the event, I learned about some of the different viewpoints that are held internationally about different issues in relation to the rights of women and adolescent girls. In general it seemed that specific leaders from less developed countries were more interested in promoting social issues, culture, and human rights relating to abortion and comprehensive sexuality education, in comparison to less developed countries that need to focus on more pertinent issues such as healthcare and general education for women and girls.
The sub-topics that were talked about in the side-events were about anything from establishing women's rights within the workplace to securing better healthcare solutions for women in developing countries. For example, one of the side-events that I attended talked about trying to fight for equal opportunities for women pursuing judicial seats within the government. 
As I was warned, I soon realized that conservative viewpoints regarding pro-life values and family rights are considered highly controversial at the UN. There seemed to be little to no place to discuss these matters in a constructive manner. Some of my colleagues indicated that in recent years the hostility towards pro-life values and other similar topics has increased significantly.
Leftist protestors did what they could to disrupt a presentation by international law expert Stefano Gennarini from C-Fam who spoke on the need to question far-reaching sexuality education that is being supported within many educational institutions. The comprehensive sexuality education that is taught in many schools across the United States, promotes sexual behavior, gender fluidity, and bisexual relationships for teenagers that goes on to influence pornography and associated sexual violence. The harmful sexual education that is taught furthers harm to women through the increase of sexual violence. All efforts must be made to keep these harmful ideologies from corrupting the minds of our youth across the world and to prevent violence against women.
While I have a lot to learn about the inner workings of the United Nations, I remain convinced that there are real ways to have an impact by getting involved and standing up for what is right. I encourage students and others who find interest in political and humanitarian work to seek out opportunities to get involved. The world we live in often does not  honor and respect women as they have been created by God. The UN cannot clearly define what a woman is. God's word stands true: "Male and female created he them; and blessed them" (Gen 5:2).
The trip was a success because of the networking opportunities and learning experiences. Having connections and friendships at the UN in order to have an impact on the final policy negotiations. The mission of Christian Council International to the United Nations, in partnership with other organizations that hold similar pro-life and pro-family values, is a work that needs to be continued to prevent harmful policies from infringing on the rights of those who hold to Christian values and principles.​​
Mark Den Hollander represents CCI in the US.